I have a 79G heavily planted tank, and no complains, it looks fine . Vibrant colors and generally healthy plants.
But some of my plants show some symptoms of deficiency and I cant find out what is missing . Especially Rotala macrandra and Proserpinaca palustris suffer the most, but also Rotala rotundifolia and Rotala green are stunted lately.
It is only 3-4 weeks now that I changed fertilizers and instead of Seachem series I follow a method similar to E.I. except that I use fleet enema for PO4 and K2SO4 for potassium.It has as follows:
Sunday
: 50% warter change, then KNO3+K2SO4+fleet enema.
Monday
: Seachem trace+Iron
Tuesday
: KNO3+K2SO4+fleet enema
Wednesday
:Trace+Iron
Thursday
:KNO3+K2SO4+fleet enema
Friday
:Trace+Iron
Saturday
: nothing
The dosing for every time is: KNO3 1/2 tsp, K2SO4 1/2 tsp, fleet enema 35 drops, Seachem trace 10ml and Seachem Iron 5ml.
CO2 is always at an optimum level of about 30-33ppm,via DC. I use a 1000L/H powerhead to difuse CO2 as a mist.
Light: 4X54 T5s
PH 6,6
KH 4
DH 8
NO3 20-25 ppm
PO4 1-1,5 ppm
The plants grow up fine and suddenly the tips turn small & dark with curled leafes..
The only thing my mind goes to is maybe Mg deficiency ?
Some photos
This is my tank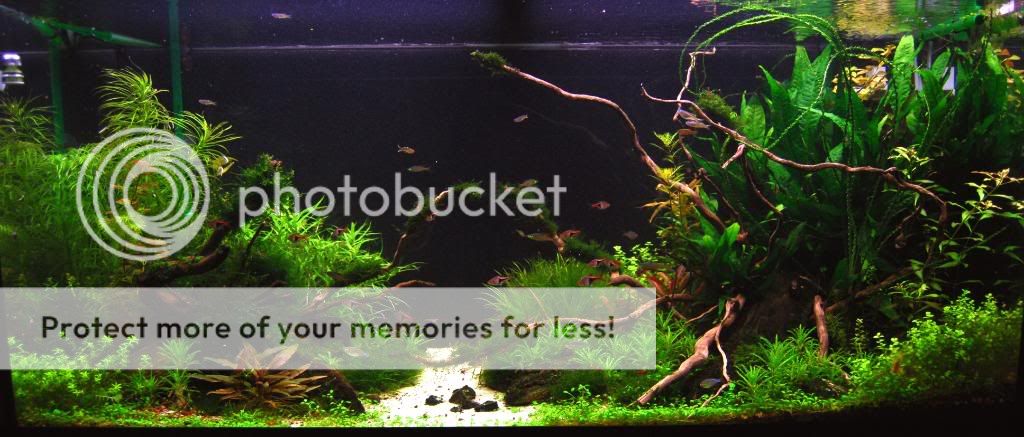 Eusteralis stellata
Nesaea crassicaulis
Rotala sp. green